Medical Grade SkinCare Products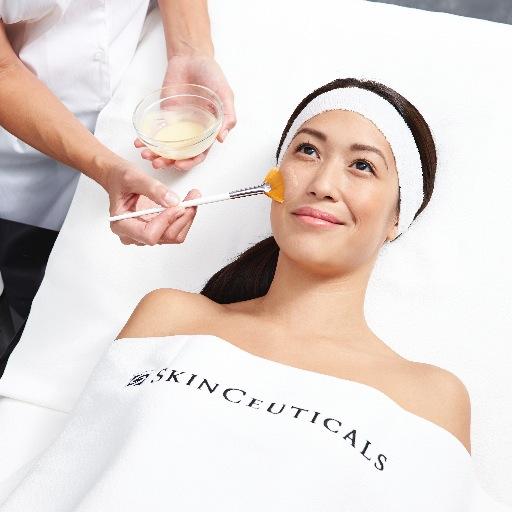 At Radiance Medical Spa, we carry two Medical-Grade Skincare lines: SkinCeuticals and SkinMedica. Medical-Grade Skincare is superior to over-the-counter skincare (purchased through a retail or drug store), because these products have much higher concentrations of active ingredients, and are formulated to penetrate deeply into the skin to stimulate cell turnover and production of collagen and elastin. Many years of clinical research are invested into both lines to scientifically prove that they get results treating many different skin concerns from skins of aging (lines, wrinkles, age spots, discoloration), to acne, scarring, etc. These products must be purchased from a medical professional to ensure that you are using the appropriate product for your skin. Over-the-counter skincare can be purchased from and used by anyone because they have a low level of active ingredients (they are often made up mostly of water and fillers with very small percentages of active ingredients). Over-the-counter products tend to have attractive price tags, but rather than having to purchase multiple products that don't work, we recommend investing in a medical-grade product that can more effectively treat your skin concerns.
SkinCeuticals: The mission of SkinCeuticals is to improve skin health by providing advanced skincare backed by science. Born from decades of skin cancer research that led to pivotal breakthroughs in antioxidants, these high potency formulas are concentrated in pure actives and proven to penetrate optimally into skin. Made in the USA, this line of clinical skincare is used for daily homecare and to complement aesthetic procedures. It has been formulated to correct signs of aging, protect healthy skin, and prevent future damage.
SkinMedica: SkinMedica has dedicated years of research to formulate advanced skin care products to deliver optimal results for patients. Their skin biologists and formulation scientists are constantly innovating to deliver remarkable results for all skin types and skin concerns.
Contact Us for Consultation